Here is Where I am –  Tavistock Institute 70th Anniversary Festival: a workshop to explore the question 'where is Tavistock'? and drawing on some of the images generated by participants. More about the workshop and festival can be found here.
'Here is Where I am'
Tavistock Square Gardens, October 2017
It's a new place today:
we block the path under
a brilliant canopy of reds,
hold our umbrellas against
the wind and rain.
Undeterred.
We set off together, fall into silence
in our shuffles over a century.
Number 51 has gone. Bombed.
How is it, you ask, that one place has become location
to atrocity, war, terrorism, a place for the conscience
to object?
It's that bit more tawdry today, a single rat
runs across the path, street noise rattles through the palings,
leaves drape and cling to memorial plinths.
This is a city after all.
Ribbons on the tree for Hiroshima hang in tatters.
How do you decorate a tree for Hiroshima?
There are no signs here for Tavistock, though we encounter
them in our mind's eyes, in clouds, as a ship in an ocean,
in buildings, in people, welcome those cardinal points,
centring, for the moment, any sense of direction.
With thanks to participants of 'Here is where I am' at the Tavistock Institute Festival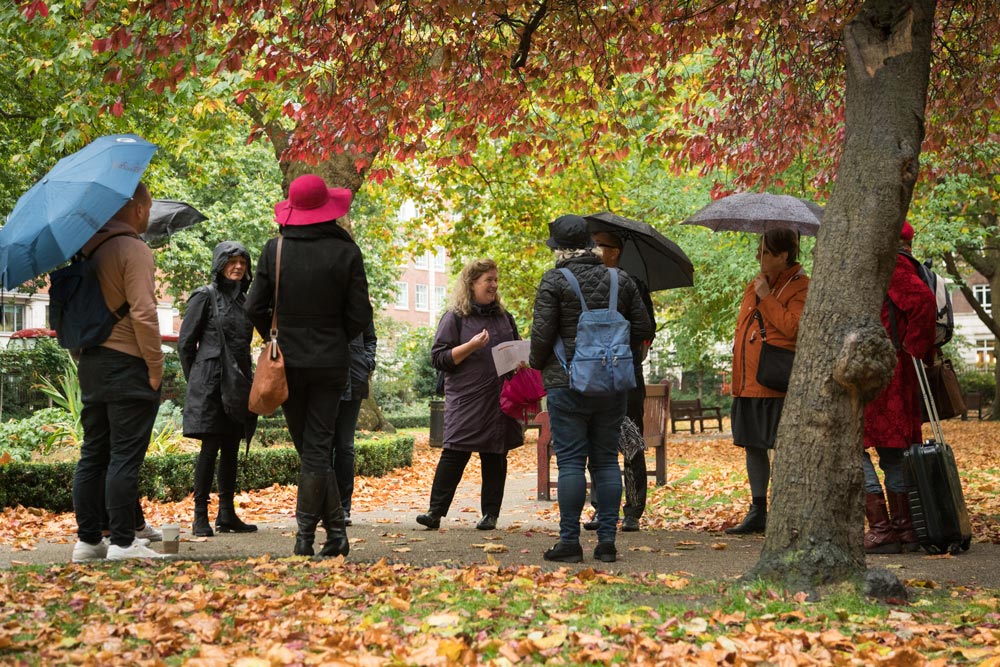 Poetry Reading: Tavistock Festival

Details about the event can be found here.
© Karen Izod, 2017